the fédération québécoise des motos hors route
Develops, promotes and spreads the practice of off-road motorcycle riding in Quebec in a supervised and safe manner.

Be off-road, not off-track!
This section is a friendly reminder of the basics of proper off-road motorcycle riding. It includes everything you need to know before you leave or during your ride when you want to venture out!
KNOW HOW
TO VENTURE
OUT ON TRAILS
KNOW HOW
TO VENTURE OUT
IN PARKS/COMPETITIONS
THE FQMHR IN NUMBERS
12500
kilometers of trails
BECOME A
MOTORCYCLE
MEMBER
TRAILS
PARKS/COMPETITIONS
Find out useful information
on how to access the FQMHR's networks
of TRAILS and PARKS/COMPETITIONS.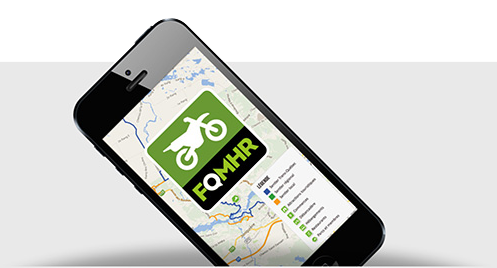 FREE!
MOBILE APPLICATION
IMOTOHR
Find and get information on listed parks and clubs. Visualize more than 12500 km of trails, and much more…